OKEx, a cryptocurrency exchange based in Malta, is currently the third largest exchange by daily trading volume. It currently offers four pairs for XRP: BTC, ETH, OKB and USDT.
The exchange announced today that XRP and BCH will be added on its customer-to-customer (C2C) trading platform. OKEx users will now be able to buy or sell XRP and BCH with five supported fiat currencies: the British pound (GBP), Chinese renminbi (CNY), Vietnamese dong (VND), Russian ruble (RUB) and Thai baht (THB) on the OKEx C2C trading platform.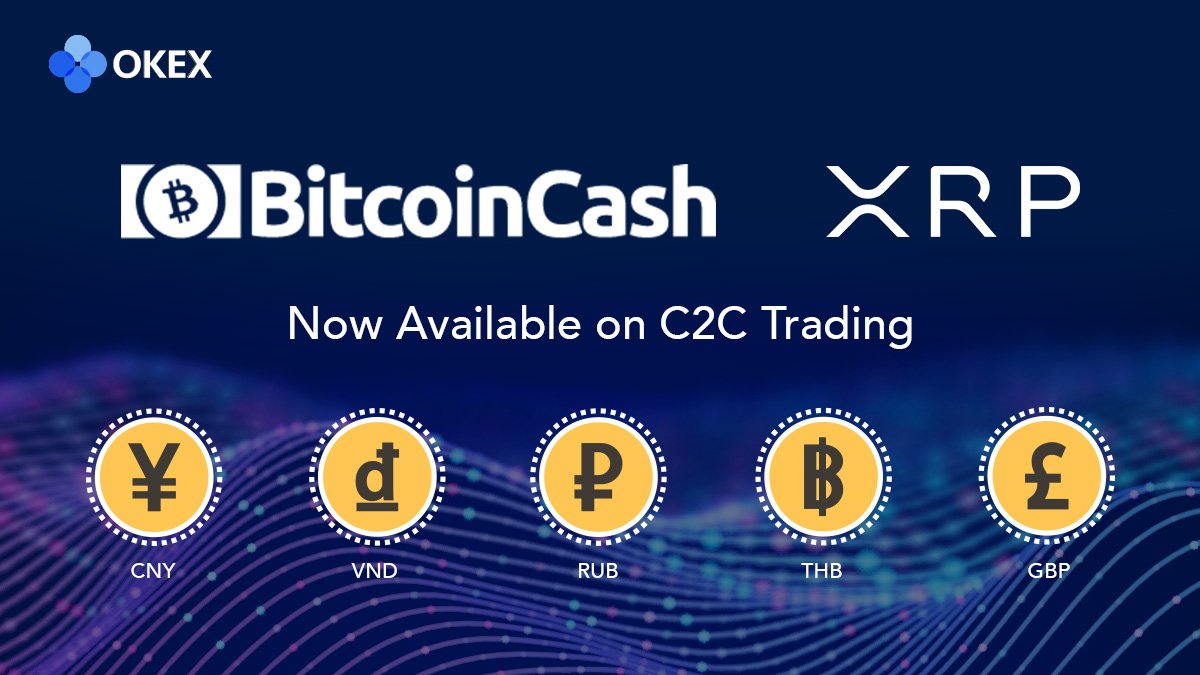 Special thanks to hallwaymonitor (@hallwaymonitor2 twitter avatar) for sharing the news with us.
Note: This is not an endorsement of this exchange. Always do your own due diligence before using any service.