Large and successful companies like Apple and Amazon face lawsuits all the time. It is part of doing business and being successful. Ripple is no exception to this rule. Ripple has faced quite a few lawsuits since its inception, with the most notable being the R3 lawsuit, the lawsuits claiming Ripple sold unregistered securities and the patent infringement case.
The R3 lawsuit was settled back in September 2018, while the unregistered security lawsuits were consolidated into one case, which Ripple recently moved to have dismissed. In the third case, a patent infringement lawsuit filed by Cooperative Entertainment Inc., Ripple filed a motion to dismiss a month ago, on January 9.
Since then, Cooperative Entertainment, Inc. filed an amended complaint, in which Ripple was due to reply. Ripple did not reply to the amended complaint, hence its motion to dismiss the original complaint was denied as moot on February 4. However, on February 6, Cooperative Entertainment, Inc. filed for voluntary dismissal. While it is possible that the two parties reached a settlement, no reasoning behind this decision was stated. The lawsuit was dismissed with prejudice, meaning that this case can't be brought back to court.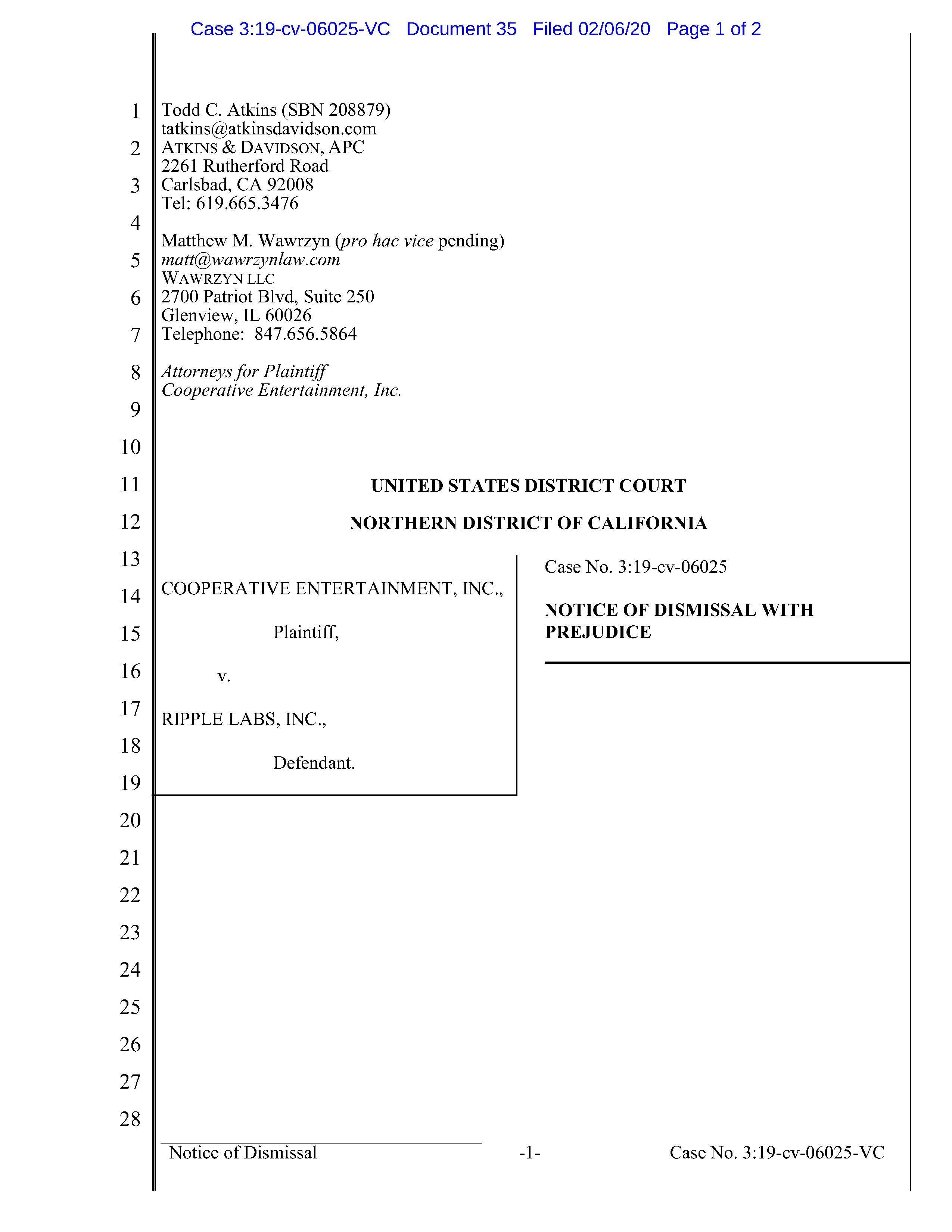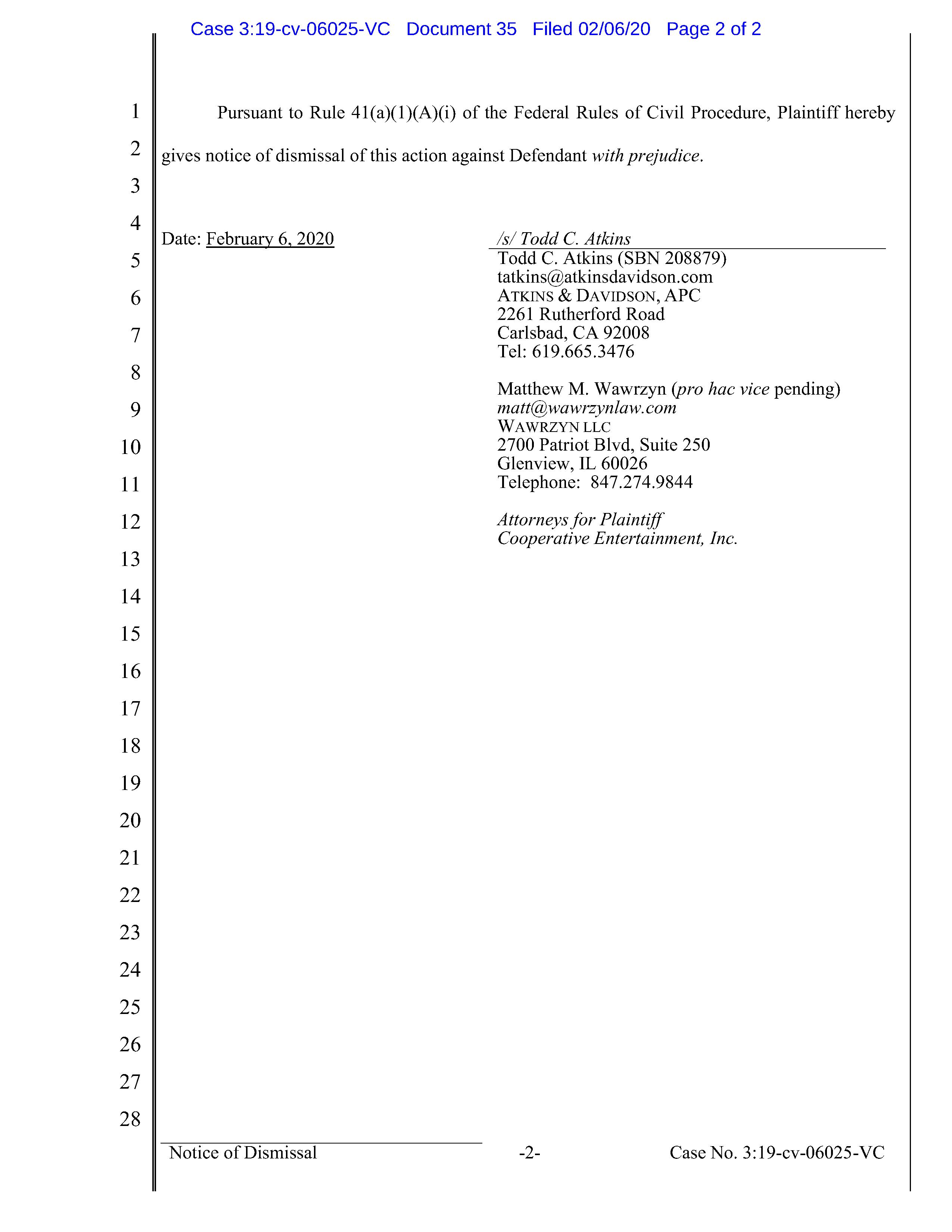 This means that Ripple is now facing only one lawsuit, the Zakinov v. Ripple Labs, Inc. (4:18-cv-06753) lawsuit, in which Judge Phyllis J. Hamilton has taken Ripple's motion to dismiss under submission, on January 15th. This means that she will announce her decision at a later date.