Swell is the annual event hosted by Ripple. It brings together the world's most trusted voices across financial services, payments, technology and policy to share the reality of what's unfolding in global payments today — and why it matters. This year the Swell event was organised outside the US, in Singapore, from November 7th to November 8th. It was an honour for XRParcade to get invited and participate in the event.
Pre-Swell
Pre-Swell we had a couple of important information coming out. First of all, through an internal app used for networking at Swell, we could tell that at least 175 companies attended the event. The companies that we know of are:
360kompany AG
Abu Dhabi Global Market
Accuity
Akbank
Al Fardan Group
AlphaNU
American Express
Amore Finance
Ansari Exchange LLC
ANZ Banking Group Ltd
Apply Financial
Atlantis Pegamentos Electronicos
Australia and New Zealand Banking Group
Axis Bank
Azimo
Banco Bradesco
Banco Rendimento
Banco Topazio
Bank Negara Indonesia
Bank of Ayudhya
BBVA
BeeTech
Belfius Bank NV
BFC Group Holdings WLL
Bitrue
Bitso
Bluezelle
Boku
BR Law Corporation
Brdgepay
Brella
BTC Markets
Cambodia Commercial Bank Plc.
Cambridge Global Payments
Chainanalysis
Citibank
Coinfirm
Coingate.com
Coinone Transfer
Coinpost
Coins.ph
ComplyAdvantage
CreditEase
CrizCroz Corp
Crown Agents Bank
Cumberland DRW
CurrencyFair Singapore Pte Ltd
CYS Global Remit Pte Ltd
DBS Bank
Deemoney – Sawasdeeshop
Deloitte
Deutsche Bank
Doku
EFTLab
Emerging Payment Association Asia
EQIBANK
Euro Exim Bank Ltd
Eurogiro
Everis
Farallon Law Corporation
Faysal Bank
Finablr
Financial House Limited
FlashFX
Frente Corretora
G-20 Strategies AG
GMT Tech Innovation Ltd
Grab
Grupo Santander
GSR
Hanshan Money Express Pte Ltd
Hermes Bank
Huobi
IBM
Impiro
Indian Institute of Technology Bombay
Indusind Bank
InfosysCompaz
Ingenico
Interag Group
Interbank
Intergalaxy
International Institute of Information Technology, Hyderbad
iPAY Group
I-Remit
Jetixa
Karponasia
Keyrock
Krungsri Bank
Kuwait Finance House
Lalit Money
Laxmi Bank Limited
Legatum
Lexbridge LLC
Lipis Advisors
Liquid Group Inc
Lloyds Banking Group
Lulu International Exchange
Manifold
Matwa Group
Maybank
MD Consulting
Mercury FX
Mlife
Modern Assets Australia
Money Sdn Bhd
MoneyMatch
MoneyNetInt Ltd
MonFX Pte Ltd
MUFG
Mutual Trust Bank Ltd
Naspers Fintech/Payu
National ITMX
National Payment Corporation of Vietnam
Navigate Global Payments
Novatti Group Limited
NTT Data Getronics Corporation
NUS School of Computing
OCBC Bank
Octillion S.A.
Onchain Custodian Pte Ltd
Ping Express
Pontual – Usend
Protiviti
Qiwi Blockchain Technologies
QNB
Quona Capital
R5FX
RAKBANK
RationalFX
RegPac Revolution
Revolut
Riverview Mobility Solutions Pte Ltd
RNS Solutions Pte Ltd
SBI Liquidity Market
SBI Ripple Asia
SendFriend
Seven Bank Ltd
Softbank
St. Cross College, Oxford
Standard Chartered Bank
Strongview
Sunway Money Sdn Bhd
Thai Bankers Association
The Asian Banker
Thunes
TML Remittance Center
Top Remit
Trace Financial
Tranglo Sdn Bhd
TransferFriend
TransferGo
Traydstram
Truevo
Tsinghua PBCSF IFR
Tus Data Asset
U Remit
UAE Exchange
UCL
Unimoni
Unionbank of the Philippines
Uniteller
University College London
University of Berkeley
University of St. Gallen
Uremit International
USSC
Volt Bank
Wallet Technologies
Wave Financial
Wesleyan University
Whites Group
Widus Partners
Wowoo Exchange Singapore
Yes Bank
Some of the names in this list seem very interesting. Despite the fact that attending the conference doesn't mean they are Ripple customers, it does mean that they are interested in Ripple and creating connections. Moreover, there were quite a few "nuggets" on the app, like:
Tus Data Asset: making a mobile payment tool with China Telecom, DU and Ripple, aiming to help everyone in the UAE with cross-border payment services, online purchasing services, utility bills payment services and so on.
BTC Markets: is the Australian digital currency exchange facilitating xRapid payments for the Australian market
SBI Liquidity Market: Looking to any partnership regarding ODL, xCurrent and the liquidity management for FX and Crypto.
FlashFX: is an Australian payments platform supporting inbound/outbound xCurrent and xRapid flows.
I-Remit: Disbursement capabilities include credit to bank account, cash pickup and delivery, payments, etc. xCurrent and xRapid/ODL.
GSR: Has been a partner of Ripple since 2013. They are currently a liquidity provider on the xRapid/ODL project (edited on November 13th).
With the exception of FlashFX using ODL, the rest of the news haven't been announced, yet.
At the main conference area Ripple had various screens set-up. On these screens a few videos played in a loop, Ripple customers sharing their experience, demos of how Ripplenet works and a presentation of Ripplenet members and the corresponding corridors they are using. I found the latter quite interesting, so I recorded it.
This video shows some of the 300+ customers on Ripplenet and some of the 70 countries on Ripplenet. After carefully viewing this video, these are the customers/countries shown in this video:
Within this list (that only contains 61 of the 300+ customers) we could find a few customers we weren't aware of. BCI (Banco de Crédito e Inversiones from Chile), Liri Holdings (Fintech company from Hong Kong) and Tempus (Financial services from the US).
Thursday, November 7
A few hours prior to the offical launch of Swell, Ripple issued an announcement containing the following key points:
300+ customers on Ripplenet
10x year-over-year growth in transactions on RippleNet
24 customers on ODL (including MoneyGram, goLance, Viamericas, FlashFX and Interbank Peru)
Increase by 7x in the number of transactions using ODL from the end of Q1 to the end of October
ODL corridors have expanded to Australia, with Brazil coming soon. Plans for additional corridors across APAC, EMEA and LATAM are in progress for 2020.
Recent new Ripple customers: Faysal Bank in Pakistan, bKash in Bangladesh, QNB in Qatar and Finastra in the U.K.
Brad Garlinghouse
Swell was kicked off by Brad Garlinghouse, Ripple CEO.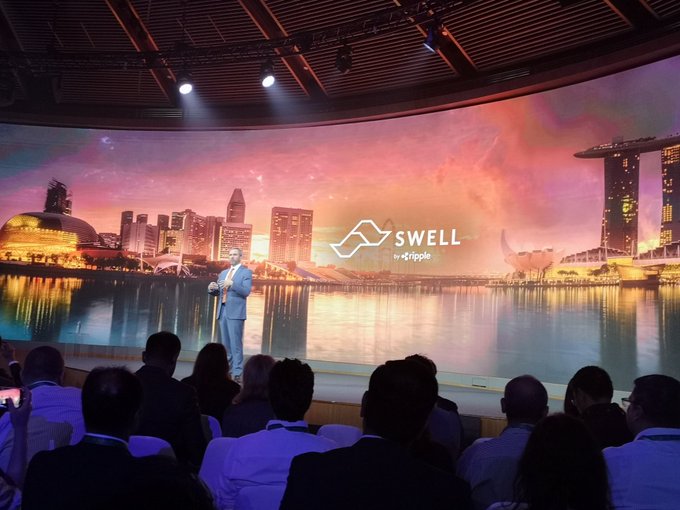 A few key-points of his speech:
2019 was an unprecedented year for Ripple for growth
Ripple has 300+ customers now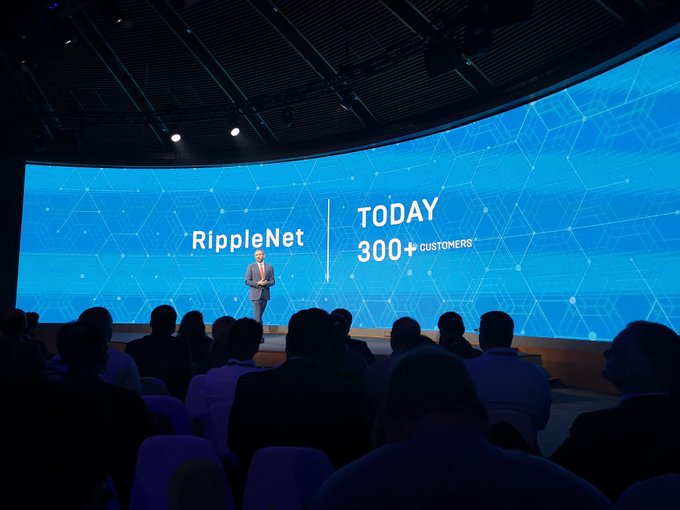 Ripplenet did more transactions in October 2019 than all of 2018
More than 2 dozen customers using ODL
ODL volume has increased by 7x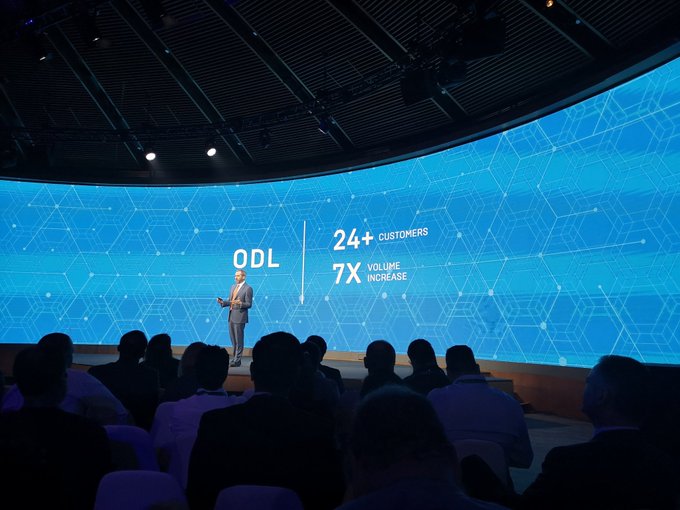 ODL is live with the Australian dollar and soon with the Brazilian real
Ripple has offices all over the world and expanding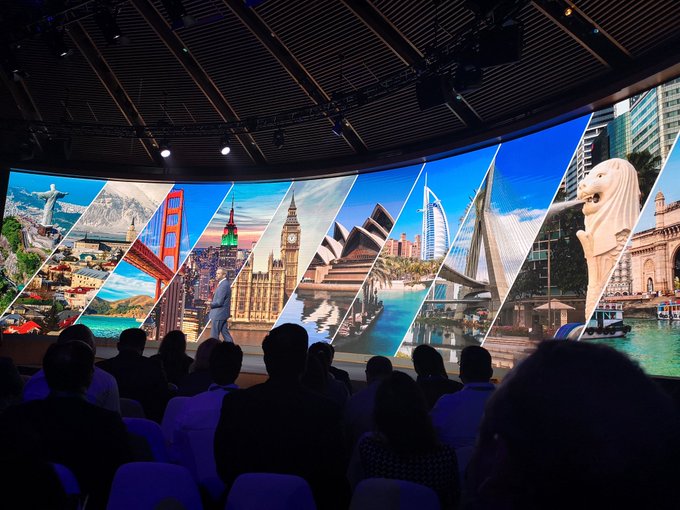 Dr. Raghuram Rajan, Former Reserve Bank of India Governor and Chief Economist for The International Monetary Fund
Dr. Raghuram Rajan did a fireside chat with Navin Gupta.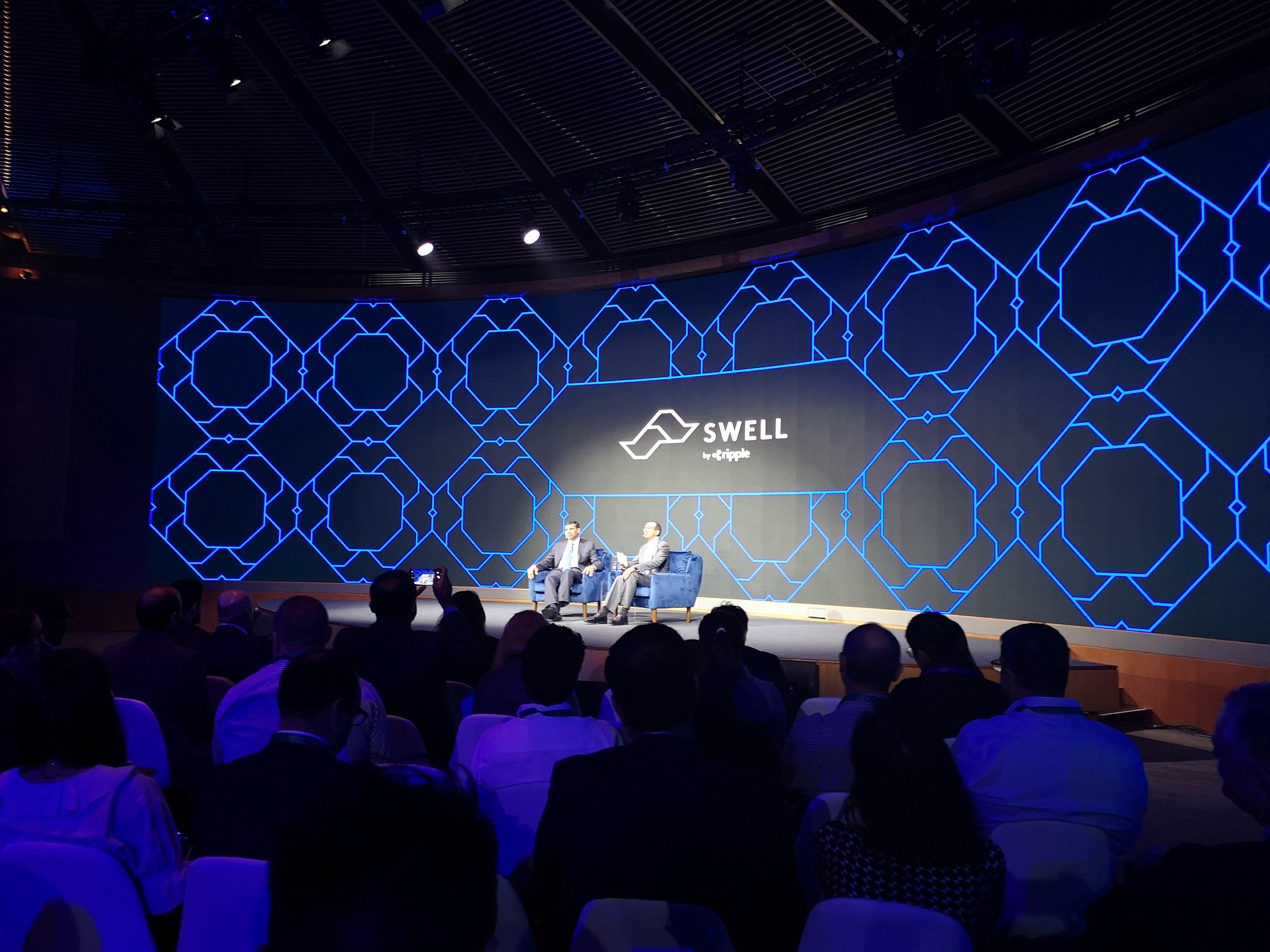 For me, some of the key takeaway points from this chat were:
The risk of recession has come down but when it happens it will be more severe.
You (ripple) are part of NPCI.
The use of blockchain technology could reduce the cost of transactions
Micropayments are going to be very important.
We are at the beginning of a new level of globalisation (when speaking about cross border payments).
CBDCs (central bank digital currencies) won't be able to do cross border transaction.
Ripple uploaded the video of the speech here.
Featured Customer Panel
Another interesting panel was that of the Ripple customers, moderated by Ginger Baker (Sr. Director, Product, Ripple). The customers that participated in this panel were:
– Michael Brooks, Founder & CEO, goLance
– Nicolas Steiger, Chief Enabling Officer, FlashFX
– Barbara Gonzalez Briesno, Head of Finance, Bitso
– Joisie Mantilla, Blockchain Specialist, Emerging Technologies, Interbank Peru
Ripple has already uploaded the whole video of this panel:
Key points:
goLance
Using Ripplenet as a tool to pay people, our recipients have no idea. To them its agnostic who we use, as long as we can provide the lowest cost and the fastest solution.
We plug in in as many platforms as we can. So we are like great, let's give Ripplnet a shot. And once we plug in we root the transaction to whatever is the most effective. And since the beginning that has evolved to just about everyone, and one of our highest growth corridors has been Ripplenet.
We are the end of the beginning, there is no denying it.
We do things like cashback, we do different incentives to our community and we went out and did some testing. We said hey, if instead of giving you this reward in cashback and these other rewards, what if we gave you digital assets reward like XRP. We came up with a little formula to incentivize our community with XRP and our testing and our talks, people are a lot more excited about that than cash.
FlashFX
Glad to be opening up Australia (to ODL) and see more destinations opening up and have really bilateral setup using ODL.
Our customers, even this morning, after the announcement, they were asking how many ODL currency destinations are open, what are the next ones, they can't wait. These are consumers, these are businesses, third party banks or payment gateways saying we want this solution, let's open up more ODL destinations as soon as possible, because that's going to be the difference for us in competing with an existing market.
Our aim to eliminate more of the Swift currencies we have or other methods and increase where we can in Ripplenet currencies.
Bitso
We've been working on trying to bring usecases of digital assets to the region and we believe that ODL is the best way to do so.
There is going to be mass adoption of digital assets and all the usecases that they can be utilized for. One of the things that we are seing at Bitso and its very interesting is that we used to dream of doing cross-border payments or remittances and we are starting to see it really happening. Today, if we analyze what we are doing on a weekly basis, we are at 1.5% of the remittance corridor between the US and Mexico, which is the largest corridor in the world, with 35 billion dollars a year.
Interbank Peru
After a year using xCurrent we have decided to move forward this year and use the cryptocurrency to the world of transactions.
We are very excited to start working this (ODL) here and we think we are going to explore and probably lead how ODL is spread inside the country and hopefully inside the region also.
In Interbank we are going to use both (fiat and digital assets). We are going to keep our line of business as traditional because it works and our clients still use it as it is but we are going to upgrade and have a different line to use ODL.
We hope that from the lab we are going to be able to spread to both lines of product, both corporate payments to remittances that we can use ODL and we can use xCurrent overall to do payments. After we see a change in the mindset we are going to be able to also move to corporate payments which is our main target for ODL. After that we are going to be able to be more competitive internationally.
Blockchain Innovation Awards
Visionary Award: goLance and Bitso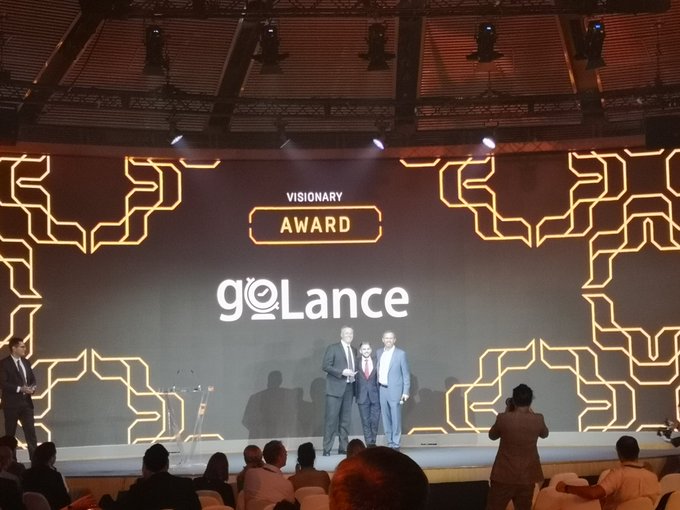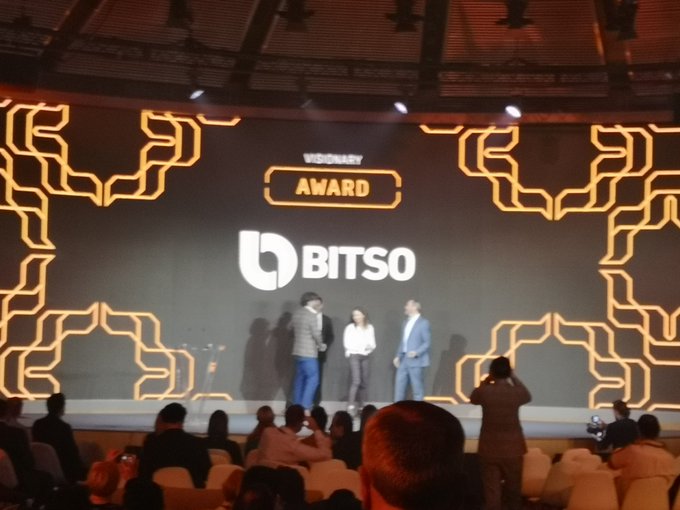 Connector Award: SCB and MoneyNetInt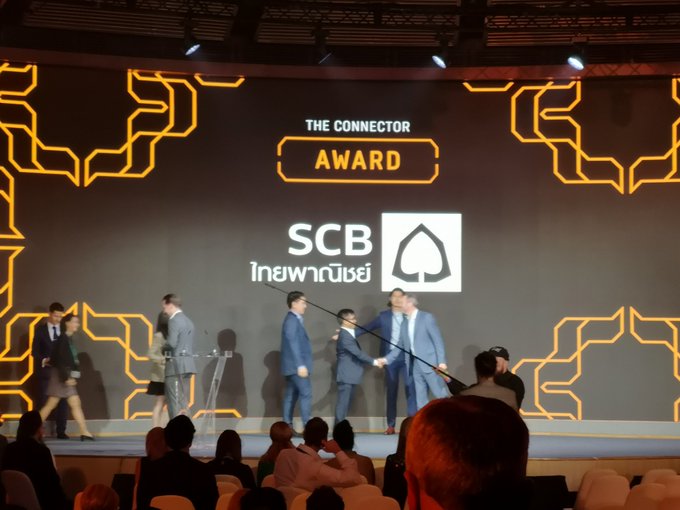 Network Accelerator Award: BeeTech and Pontual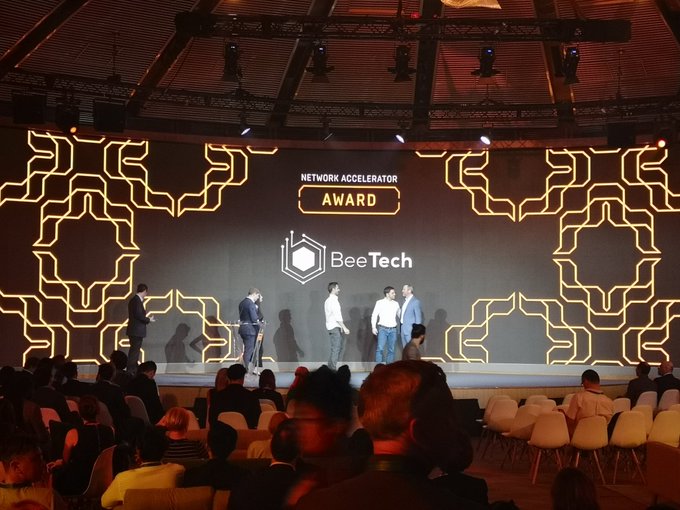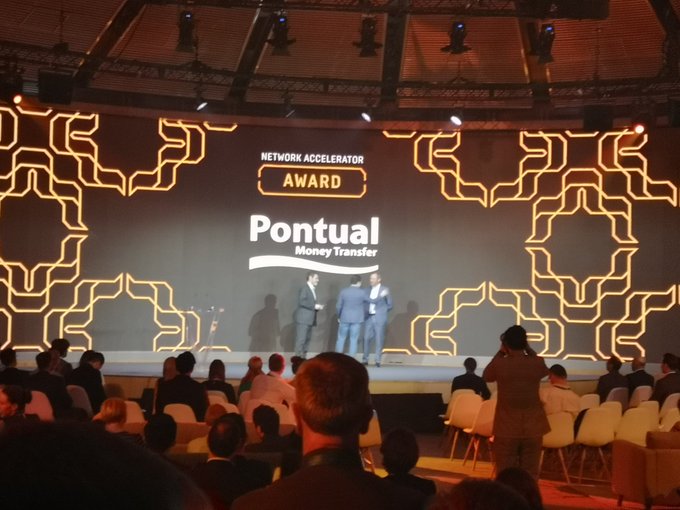 Friday, November 8
Global Payments that Finally Work (Kevin Mole, VP, Product Marketing, Ripple and Ross Edwards, Client Solutions, Ripple)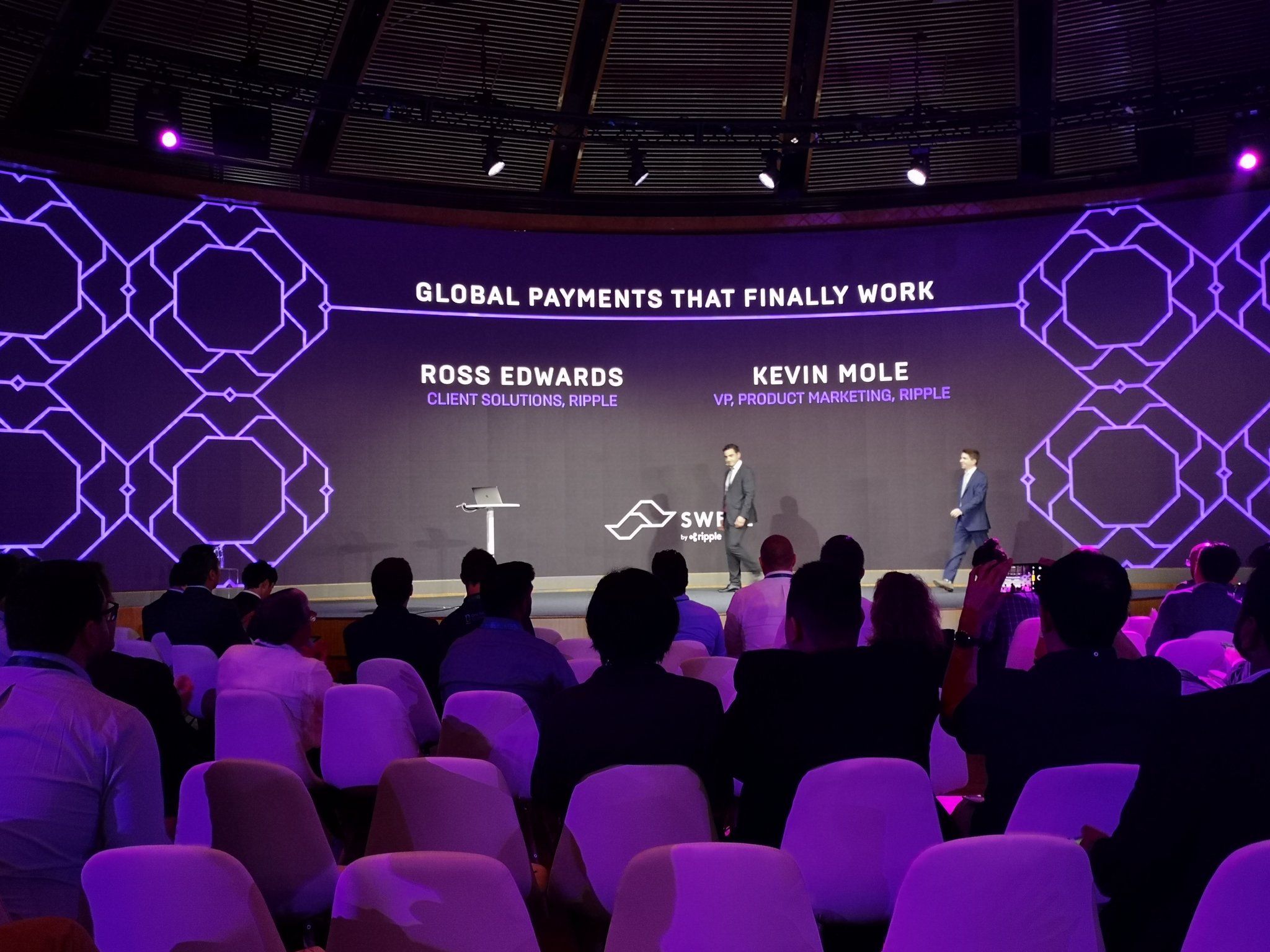 Kevin Mole and Ross Edwards showcased how Ripplenet works at first and then how Ripplenet works with ODL. However, it was the presentation of Ripplenet Home right after the demos that impressed the audience the most. Special thanks to Mr. B XRP for capturing the Ripplenet Home video.
RippleNet Home will act as a hub where RippleNet members will be able to connect and partner with each other, analyze corridors and access data analytics on their own transactions. As we were told, Ripplenet Home is already live.
Digital Assets for Money Transfers: Transforming the Industry W. Alexander Holmes, CEO, MoneyGram, Brad Garlinghouse, CEO, Ripple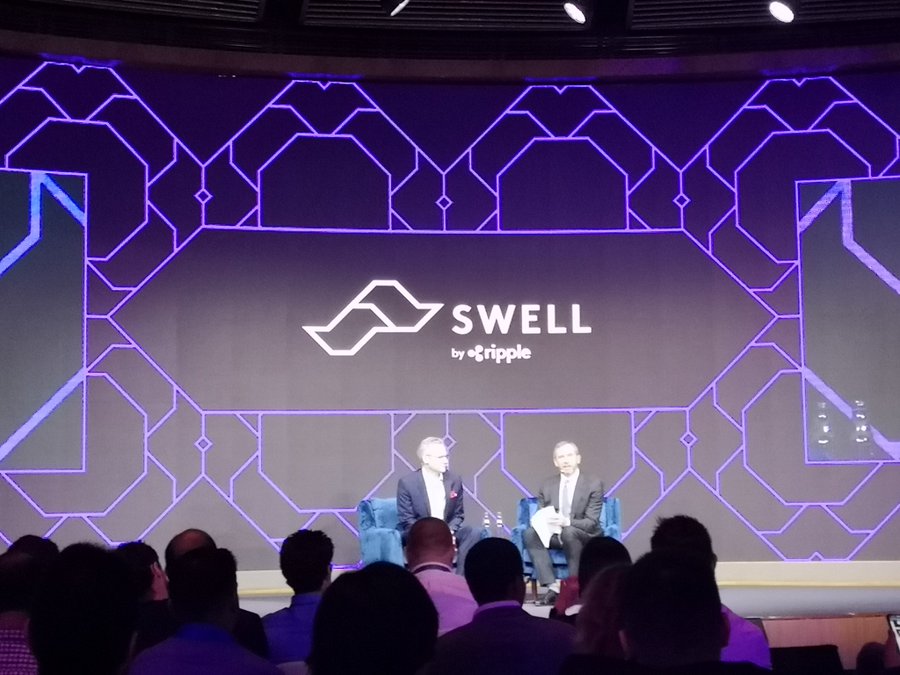 Alexander Holmes and Brad Garlinghouse took the stage next. Full vide of the discussion here:
Some key points of the discussion:
10% of our volume moving from us to Mexico via ODL
Limitations to increasing volume: This is new. You need buyers and sellers and market makers to make it efficient.
We have not been a big user of Ripplenet yet, we have been so focused on ODL and the platform there and the success we've had. I think we haven't really had that chance to think differently about that. A lot of the conversations we've had here with with partners has been learning to own Ripplenet and take advantage of that. I think for us getting in to real time transfers or bank deposit transfers, wallet transfers I think its a pretty exciting opportunity for us.
The magic is going to be completely pairing off Ripplenet transactions with ODL.
Customer flashtalks
An App for Millions that Runs on Ripple
Arthit Sriumporn, SVP, Commercial Banking, Siam Commercial Bank
It's been 2 years since our partnership with Ripple started. Many more corridors coming soon.
Abuzz in Brazil: Creating a World without Financial Frontiers
Alexandre C.R. Liuzzi, Co-Founder & CSO, BeeTech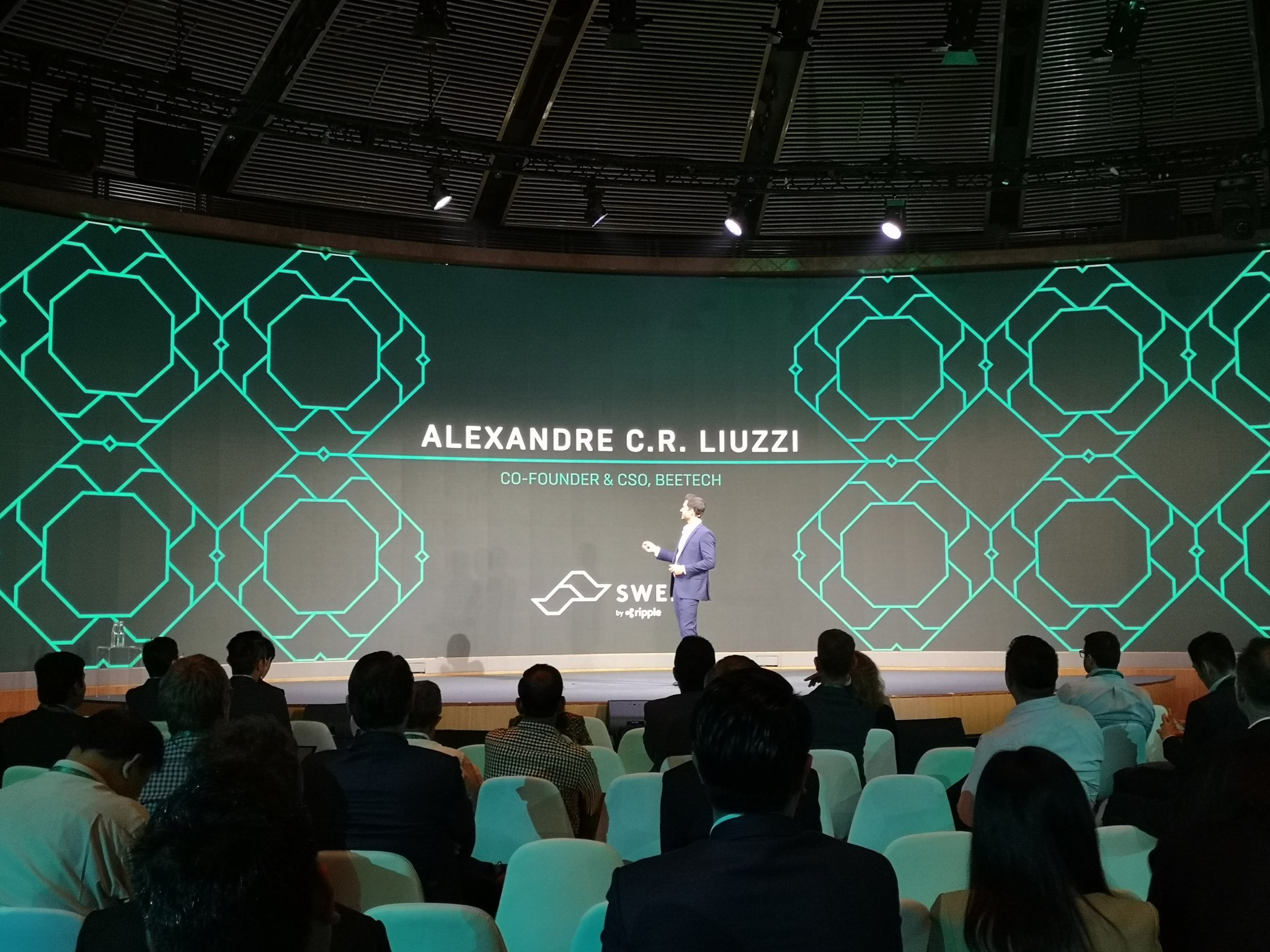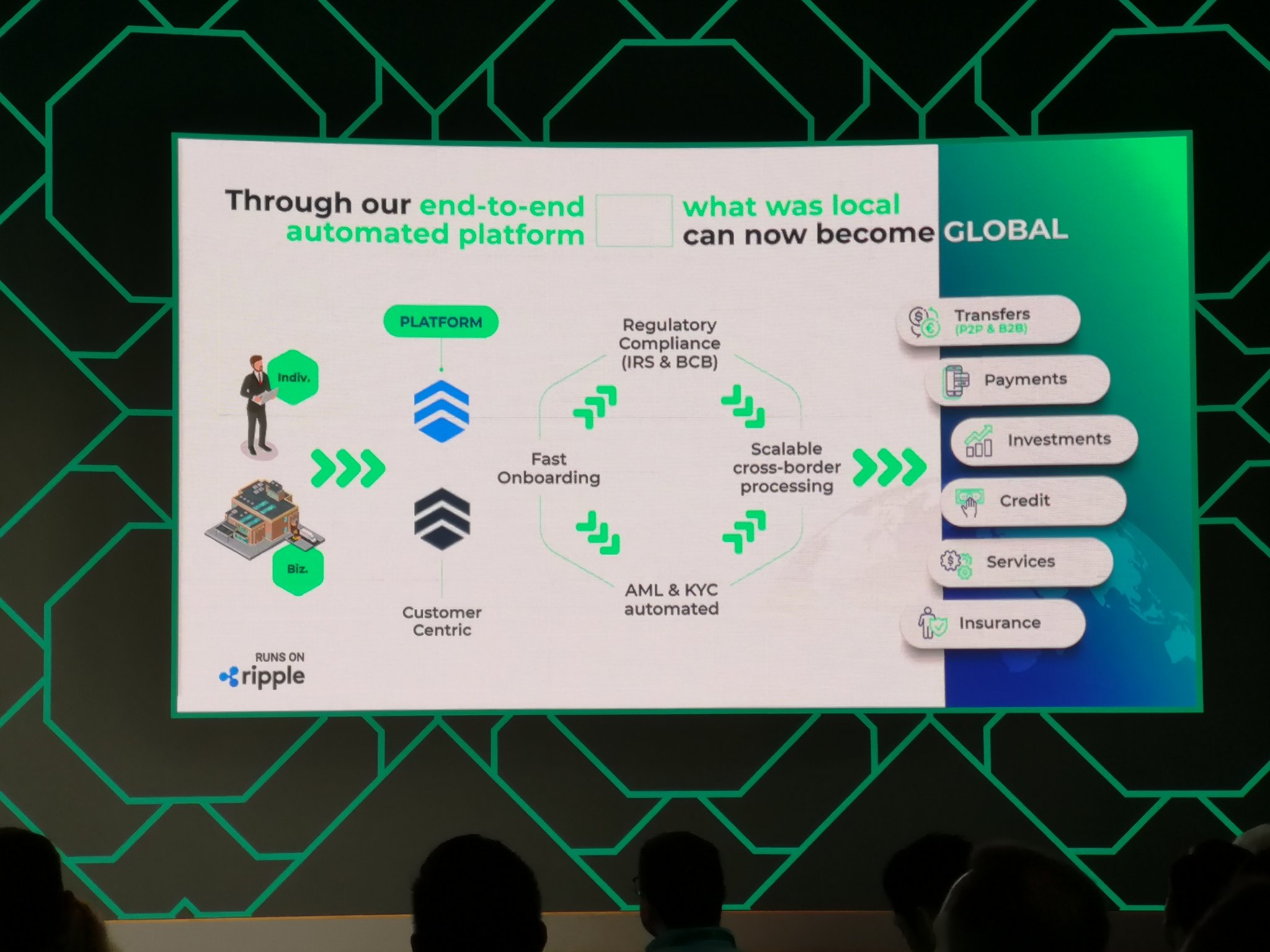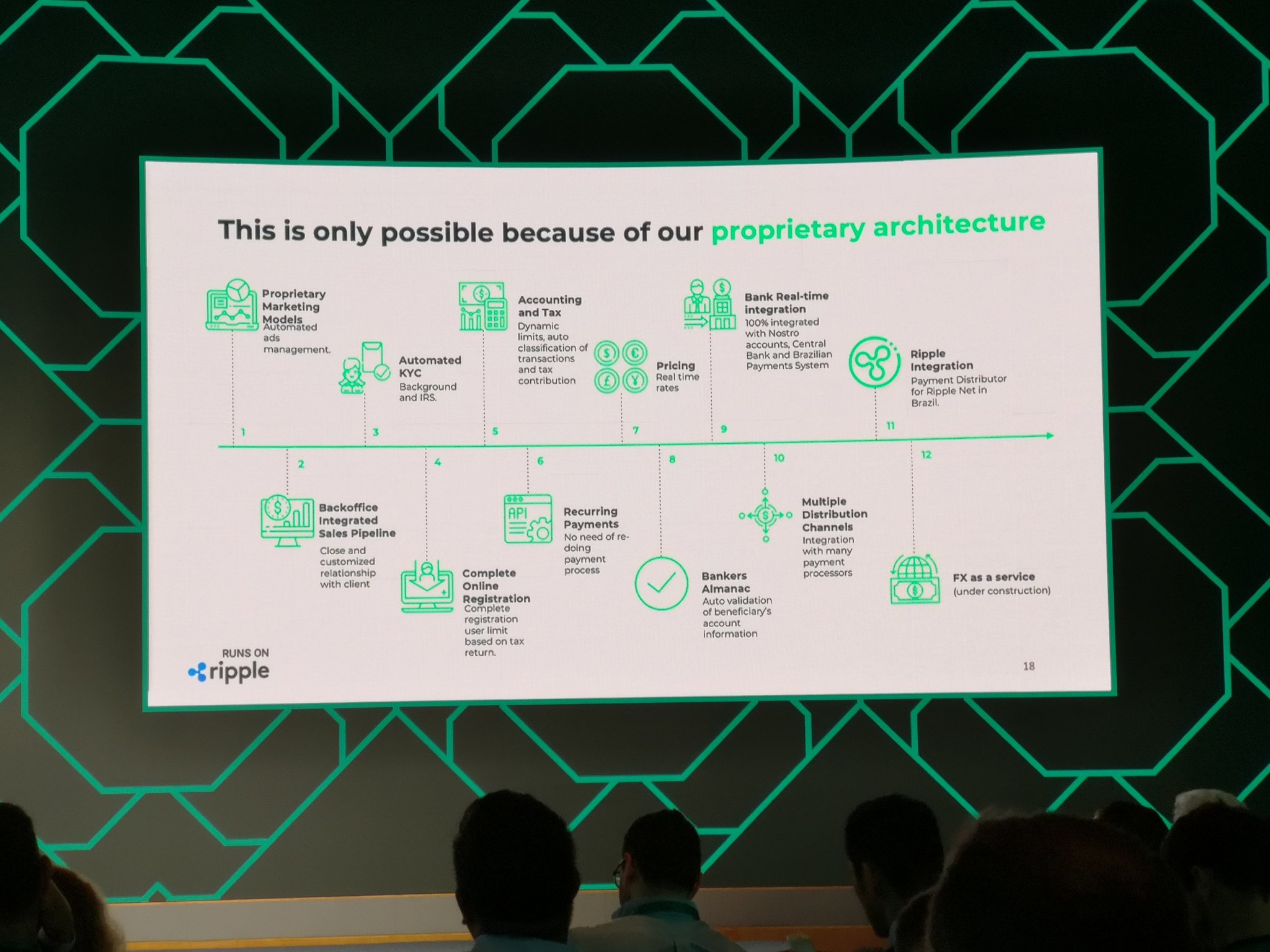 This is only the beginning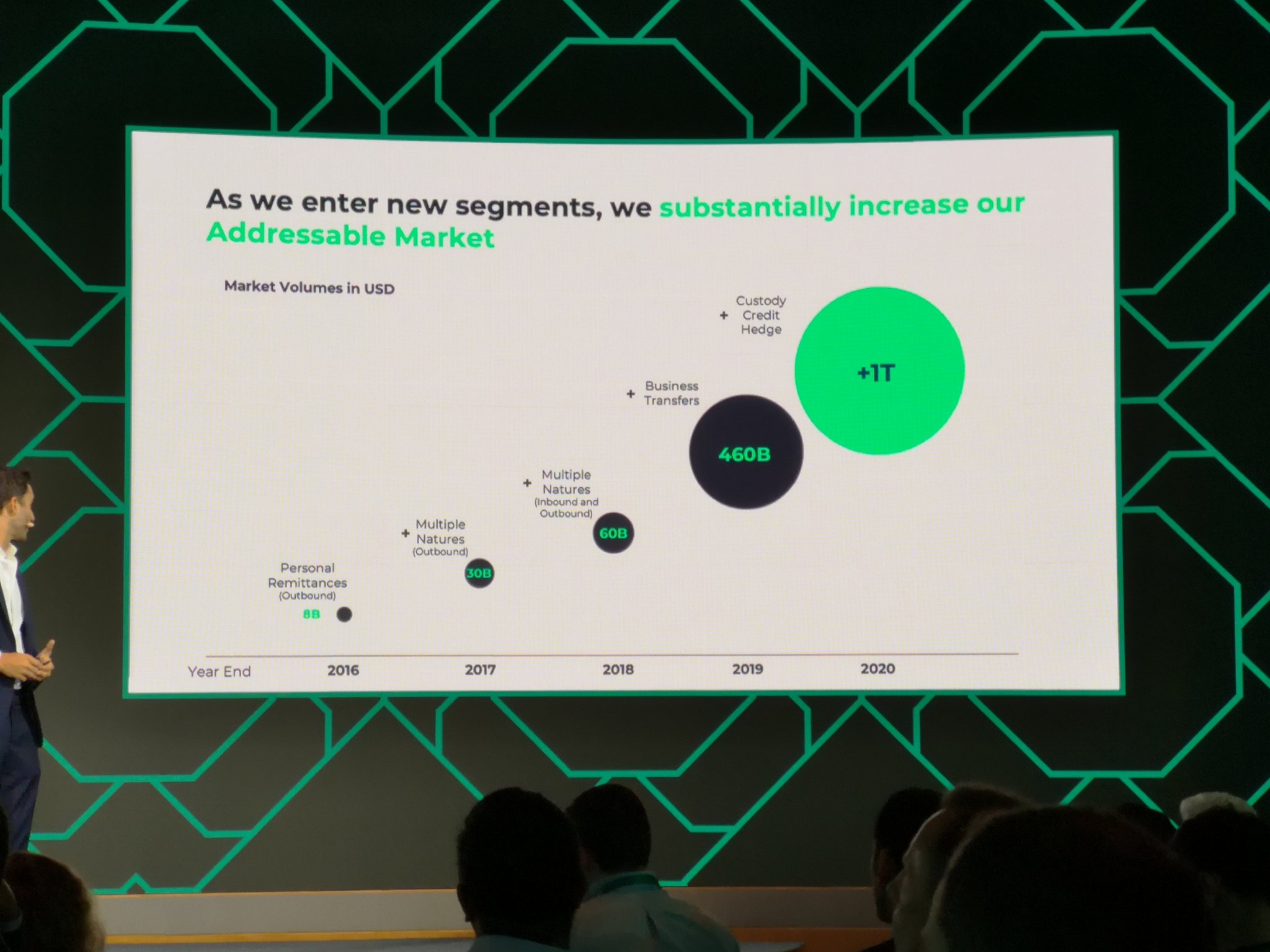 Before and with Ripple, some substantial savings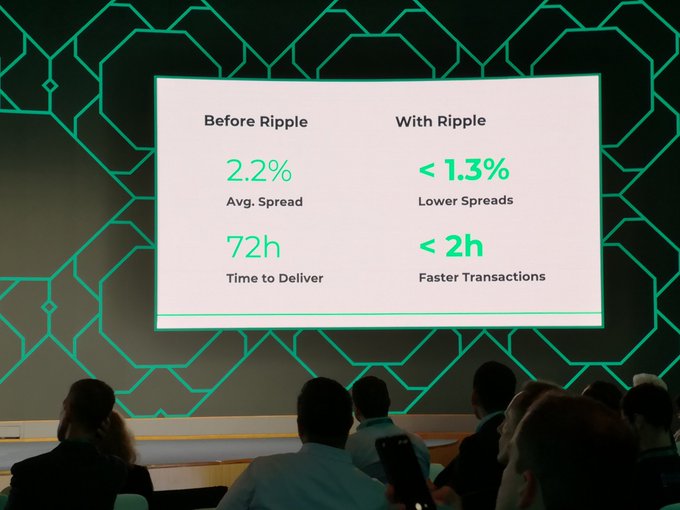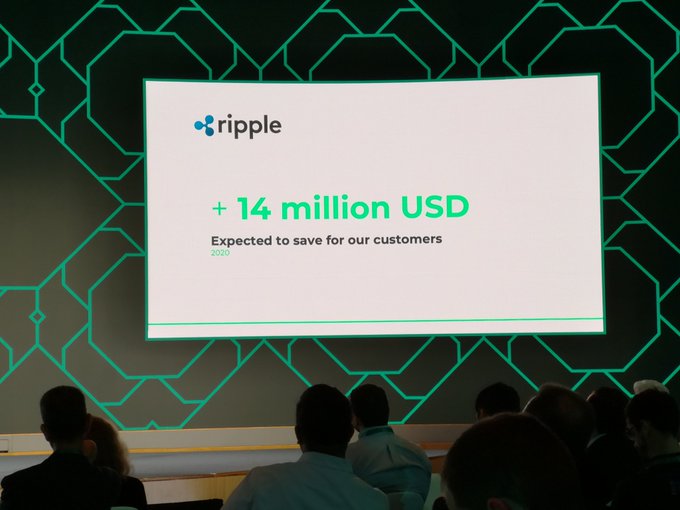 Beetech is going to use ODL, the best solution for inbound payments.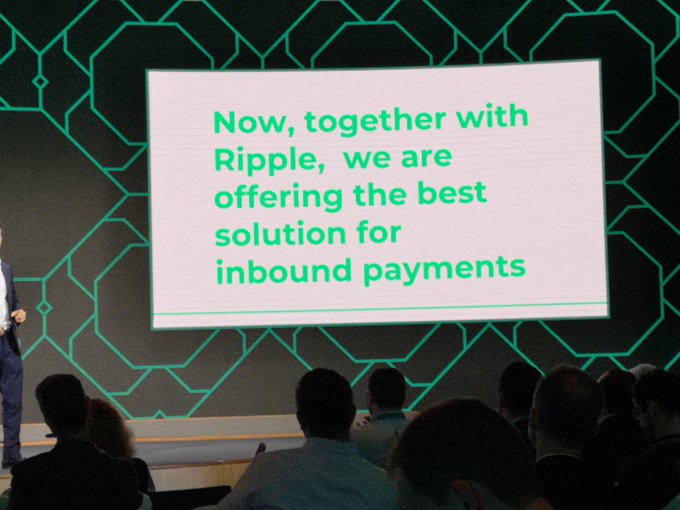 Revolutionizing Remittances Using Blockchain
Camille Jeong, Business Development, CoinOne Transfer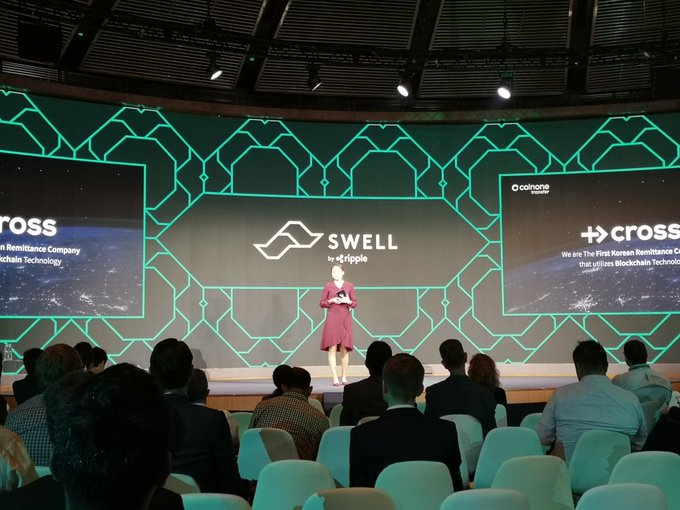 Coinones volume on Ripplenet has been showing a dramatic increase. Coinone will expand the corridors they use via Ripplenet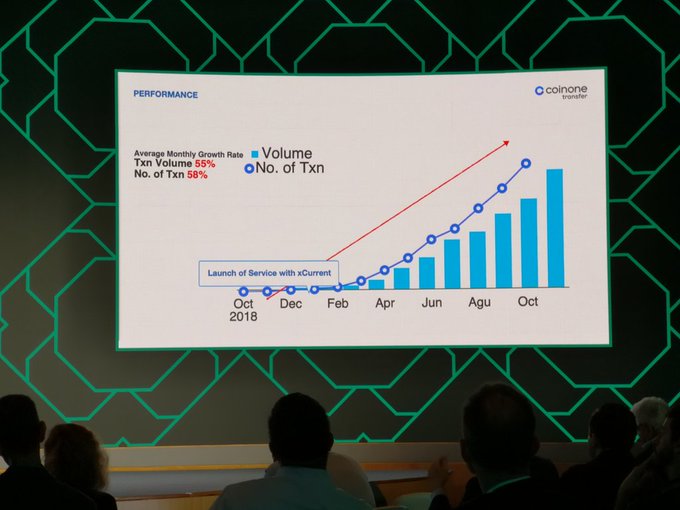 Marketing Cross (Coinone's product) had great results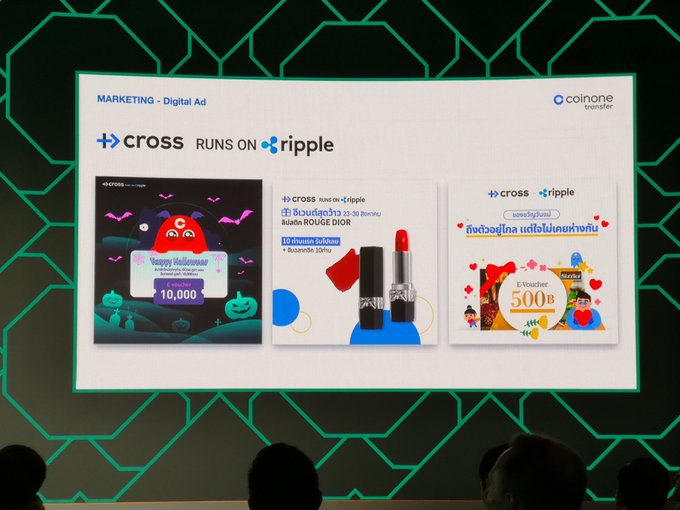 Swell 2020 to be held in London UK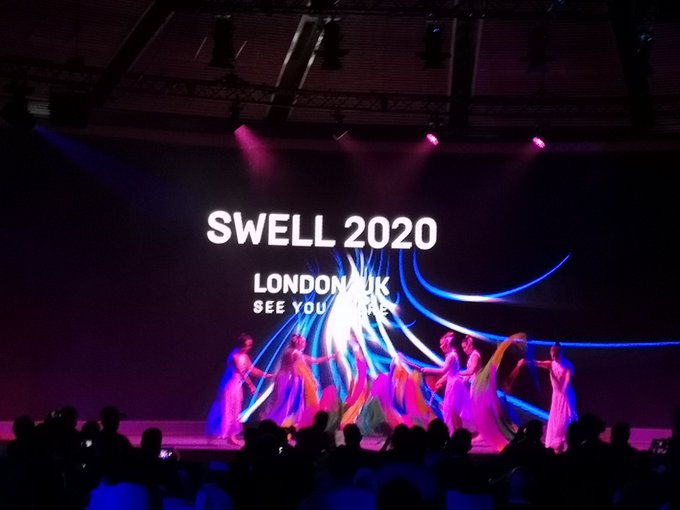 Summary
New Ripple Customers: TUS Data Asset, Liri Holdings, BCI, Tempus, bKash, QNB.
New ODL customers: BeeTech, FlashFX, Interbank Peru, I-Remit.
New ODL exchange: BTC Markets
New ODL country destination: Australia, Brazil?, Peru?
The ODL and Ripplenet volumes are increasing drastically. With the release of Ripplenet Home, Ripple customers will connect more easily to one another and create a stronger and more efficient network.