YouTube, the popular online video-sharing platform has filed a motion to dismiss the lawsuit filed by Ripple against it, holding it accountable for crypto scams posted on its platform.
The lawsuit
The lawsuit was filed by Ripple on April 21, accompanied by a Ripple announcement titled "Enough is Enough: It's Time to Protect the Community".
According to the complaint, Garlinghouse and Ripple accused YouTube of damaging their brand and reputations and demanded an unspecified amount of financial compensation. The complaint called on the video platform to be more aggressive and proactive in identifying these scams, before they were posted, for faster removal of these scams once they are identified, and lastly, to not profit from these scams.
Fake crypto giveaways have been pretty common for the past few years, tricking thousands of people into sending a sum of a digital asset to an address in order to receive a bigger amount back. The sender, of course, does not receive anything in return. Social media platforms like Twitter, YouTube, and Medium have been used to promote these scams.
Twitter has been plagued with fake bot accounts or even accounts impersonating users with a large following, to post and attract their followers to the scam. Recently, the scammers went as far as to hack Twitter to take over popular accounts and post the scam from their profiles.
In the case of YouTube, the complaint cites numerous instances where hackers took over the channels of legitimate creators and replaced their videos with ones advertising Ripple-related scams. The scammers even obtained verification badges, which YouTube purports to reserve for channels that are "authentic". A verified account can live stream, upload videos longer than 15 minutes, and add custom thumbnails to videos. Scammers have used all these privileges to promote the scam.
YouTube's response
YouTube has responded on July 21 by filing a motion to dismiss the case. YouTube claims that it "did not orchestrate or participate in that scam, and after being notified about fraudulent content posted by the hijacked accounts, YouTube removed it".
YouTube also claims that according to the law (Section 230 of the Communications Decency Act), no provider or user of an interactive computer service shall be treated as the publisher or speaker of any information provided by another information content provider.
26-main

Source: Hector Acosta Carrillo
What's ludicrous about YouTube's motion to dismiss is that not only did YouTube did very little to stop these scams from appearing on its platform but for the past few weeks, it has been allowing scammers to run paid ads on its platform. The crypto community has raised this issue weeks ago and YouTube has allowed these ads to continue.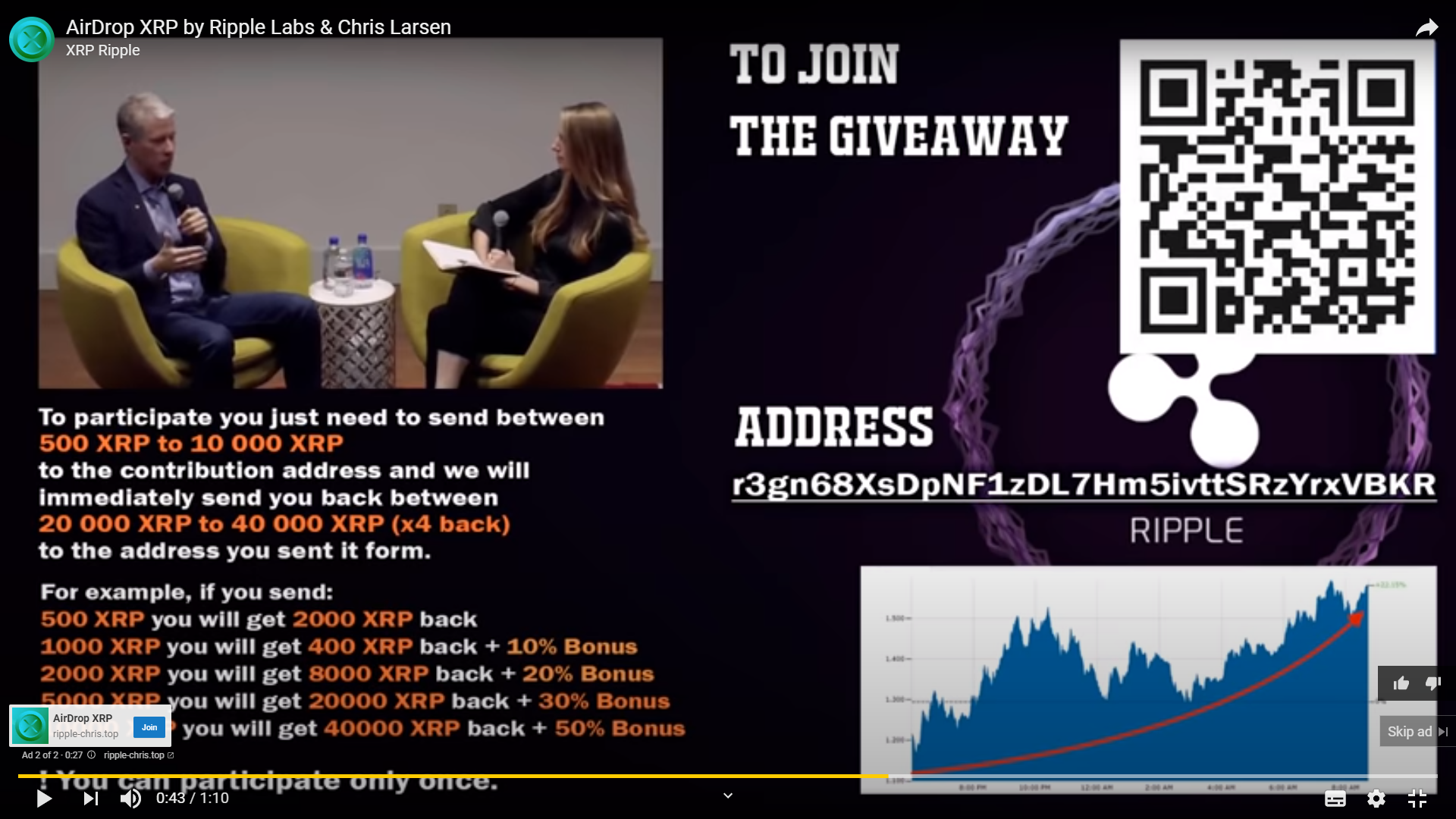 It is unknown whether the court will grand YouTube's motion to dismiss the case but one thing is for sure: These scams have extracted millions of dollars worth of cryptocurrencies from unsuspecting users and are impeding a nascent industry's innovation and progress.